Rotomolded Polyethylene
After 25 years of experience we are able to offer the best rotomolded floats on the market. Different measures to adapt to all applications. Up to 10 years warranty.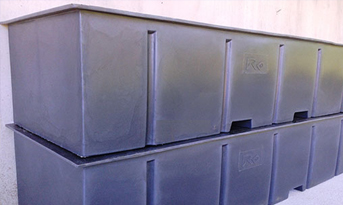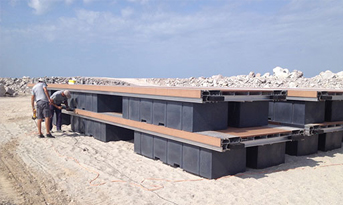 Concrete Floats.
The combination of aluminum pontoons with concrete floats will allow you to obtain the best of each technology: the versatility of aluminum and the strength and stability of concrete. Improve your marina at a reasonable price.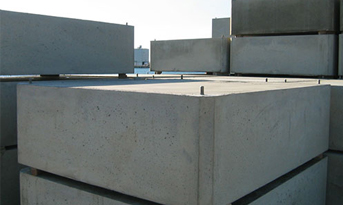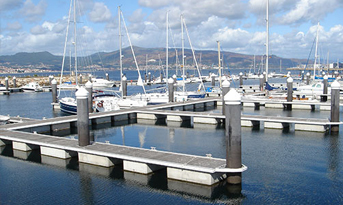 Aluminum Serie
Elastomer blocks reinforced with Kevlar. Single, double or triple according to type of pontoons and fingers. From 6,500 kg to 35,500 kg breaking load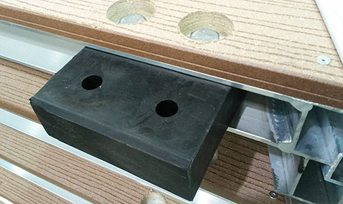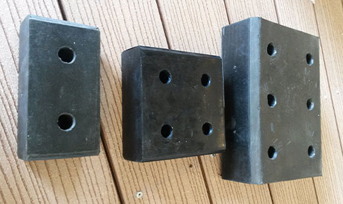 Concrete pontoons Serie
Rigid connections with elastomer blocks and plugs or flexible connections with steel wires depending on the application and
mooring system to be used. 45 kN breaking load per bolt. 95 kN breaking load per wire.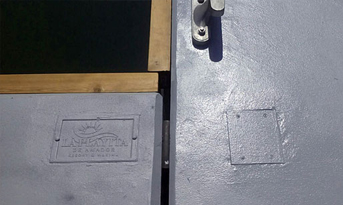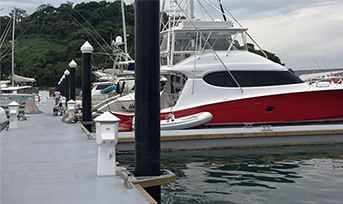 Concrete breakwater Serie
Stainless steel wires and elastomer blocks for the most solid and versatile junction sets on the market. Two, three and up tofour wires per junction box. 95 kN breaking load per wire.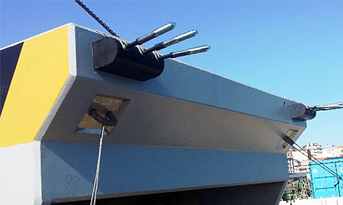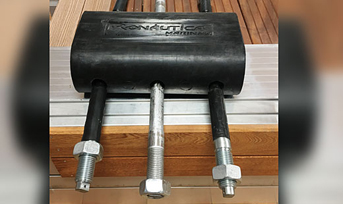 PILE GUIDES FOR STEEL PILES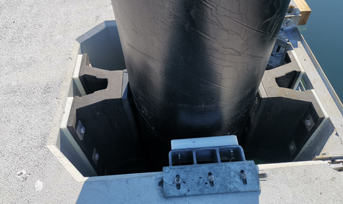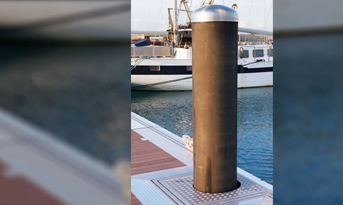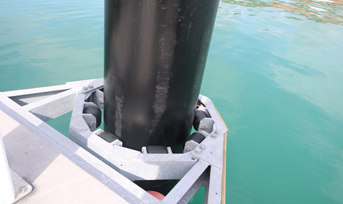 Aluminium pontoon rings made of aluminium and galvanised steel for concrete pontoons. Internal and external. With rollers or fenders. Complete range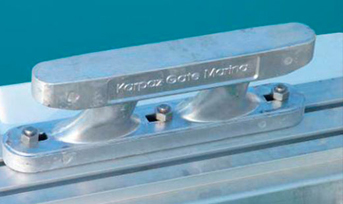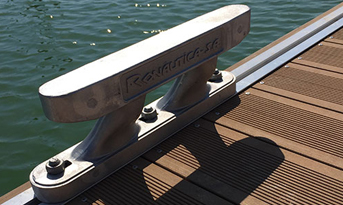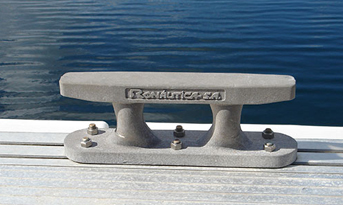 From 4,500 kg breaking load to more than 20,000 kg. Cleats, bitts and bollards. For small boats or Megayachts. In cast aluminium and steel. For aluminium and concrete pontoons. Customizable with your marina logo.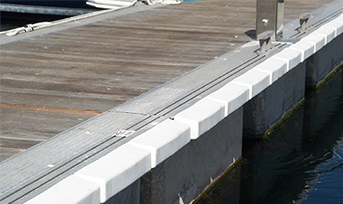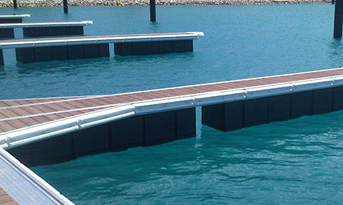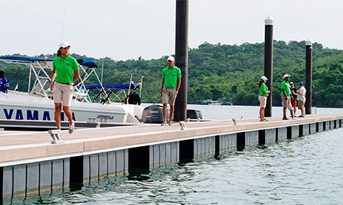 We have a range of materials and prices to fit the requirements of every budget and type of boat: PVC, EVA, Composite.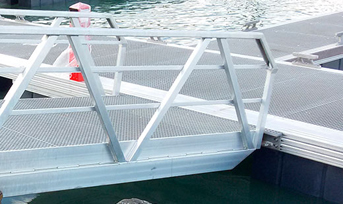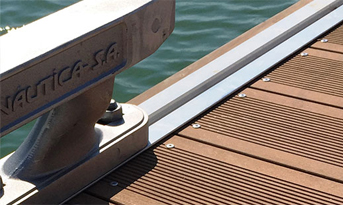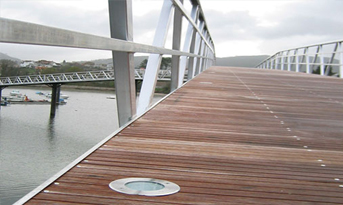 Rot-proof tropical hardwood, technical composite imitation wood, GRP tramex, aluminum, non-slip concrete. Guaranteed durability.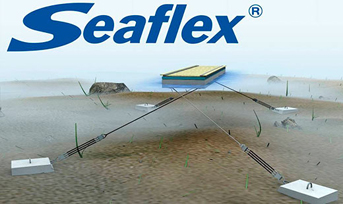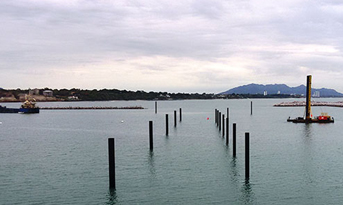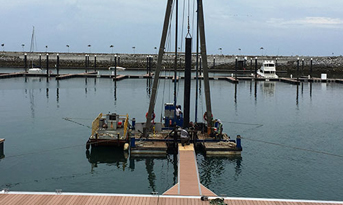 Driving of steel piles with own equipment and staff. SEAFLEX, chain, HEB beams, connecting rods. We design and install the anchoring system for your marina.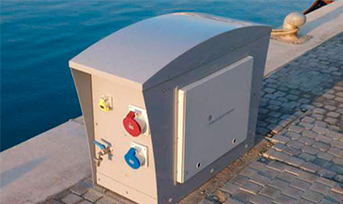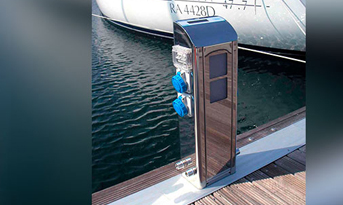 We work with the leading international manufacturers in the industry to offer you the best options available. Including electrical design and approvals. Also grey water, waste water and fire stations.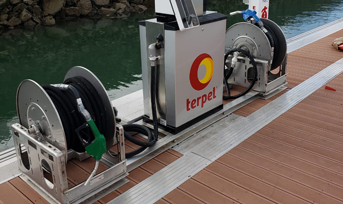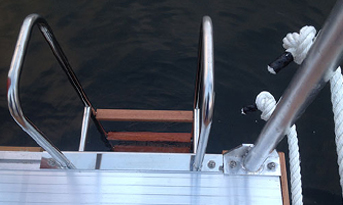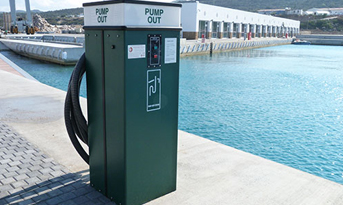 Pump out systems for collection of waste water, SOS Pedestals, Fire cabinets, Petrol Stations... We have an extensive catalogue of accessories to complete the Marina equipment and comply with all international quality regulations and standards related to marinas.