ALUMINIUM FLOATING PONTOONS
Standard series
Designed to ships up to 8-10 m long, small jetties and lightweight installations. The entire quality and versatility of aluminum floating docks with a competitive price.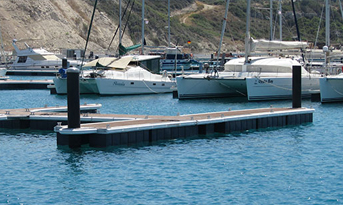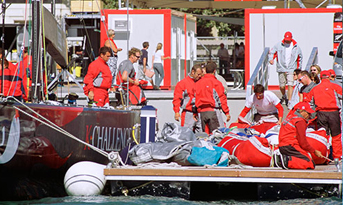 Reinforced serie
For boats up to 15-18 m. Main profiles and internal structure of props and crossbars reinforced to support higher efforts. One of the best aluminum pontoons of the market. With more than 25 years ,the RO2 series still being the reference pontoon model in the sector.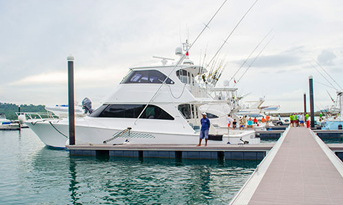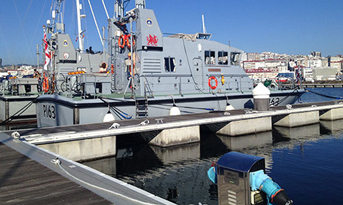 Serie RO4
For Megayachts, fishing, working and passengers boats. The RO4 Series has been designed to resist the most demanding conditions, without maintenance neither corrosion. Guaranteed. The strongest of the aluminium pontoons.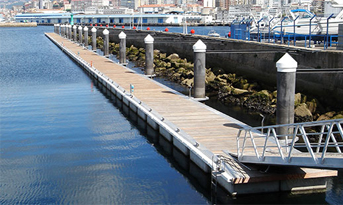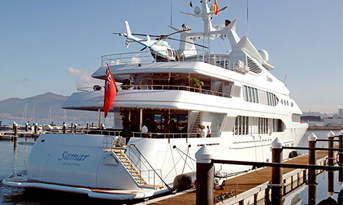 To those marinas which prefer fixed pontoons in front of the floating ones, but do not want to drive up the investment with civil works, neither expensive precast concrete slabs. Optimized design which allows reducing also the time for assembling. Includes channels for MEP.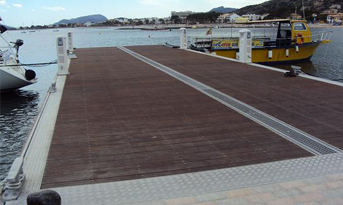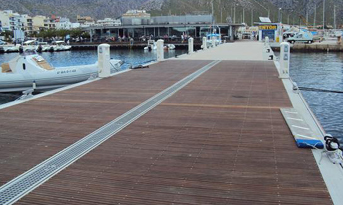 Concrete pontoons are the highest level of strength and stability. Manufactured with reinforced concrete, expanded polystyrene core and reinforcement fibers.
Our 25 years of experience have taught us how to manufacture what we believe to be the best floating concrete pontoons on the market.